We've always pushed the boundaries in design, innovation, and craftsmanship throughout our storied history. A brand new look with Honeycomb face milling took the PGA Tour by storm in 1999, and in conjunction with Robert's one-piece milled methodology to making putters we offered the finest quality and feel in golf. Take a deeper dive into what makes Bettinardi truly unique in today's golf industry.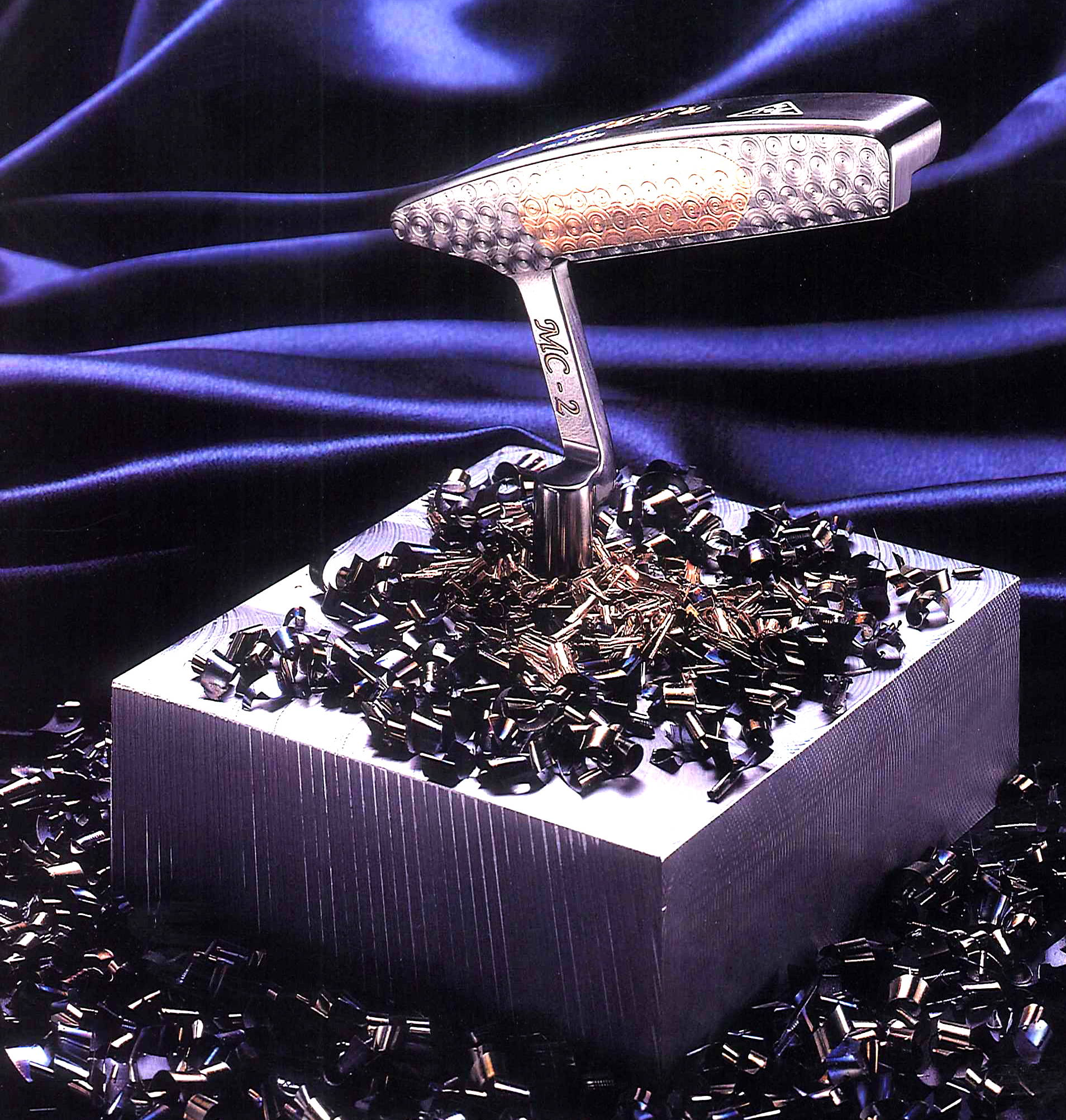 1993 - 1998
In 1993, the Darryl Equipment Survey reported that out of 130 players on Tour, only 10 were using milled putters. Yet, by the end of 1998, more than 75 PGA Tour players were playing milled putters. During this span, Robert Bettinardi was contracted to mill putters for original equipment manufacturers, with his creations capturing 49 wins on the PGA Tour, including 4 Major victories. This paradigm shift in player performance solidified Bettinardi's superior process as one of the most important contributions in the history of golf technology.
1998
Robert decided to branch off on his own when he discovered a superior face milling to what he had been producing for other manufacturers. Such an innovation method demanded the use of a special jeweler-grade machine cutter that precisely machines the face of the putter at a perfect perpendicular angle. This unique milling process resulted in a 200% flatter face and eliminated the concave effect found on other manufacturer's putters. Thus, the Honeycomb™ milling was born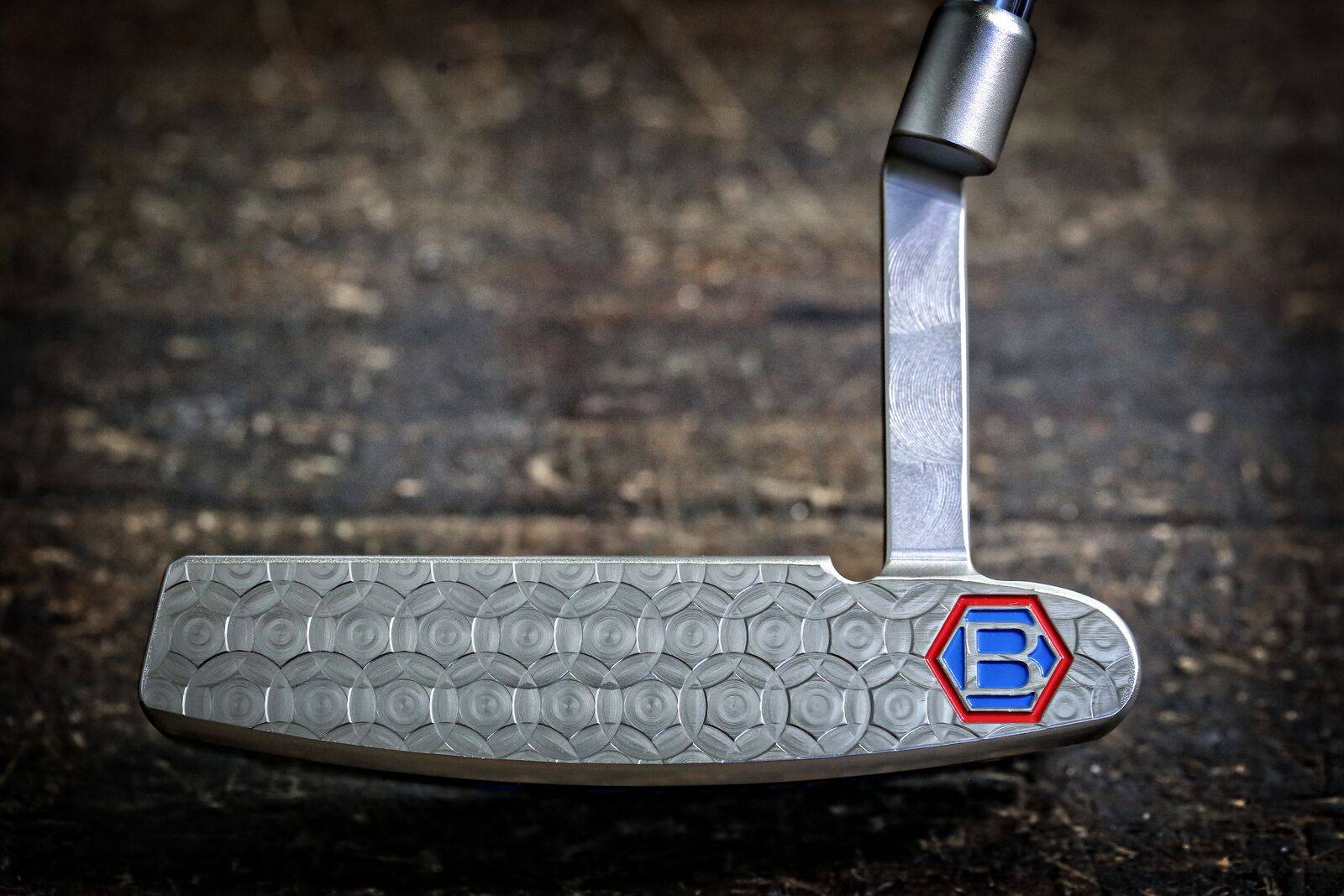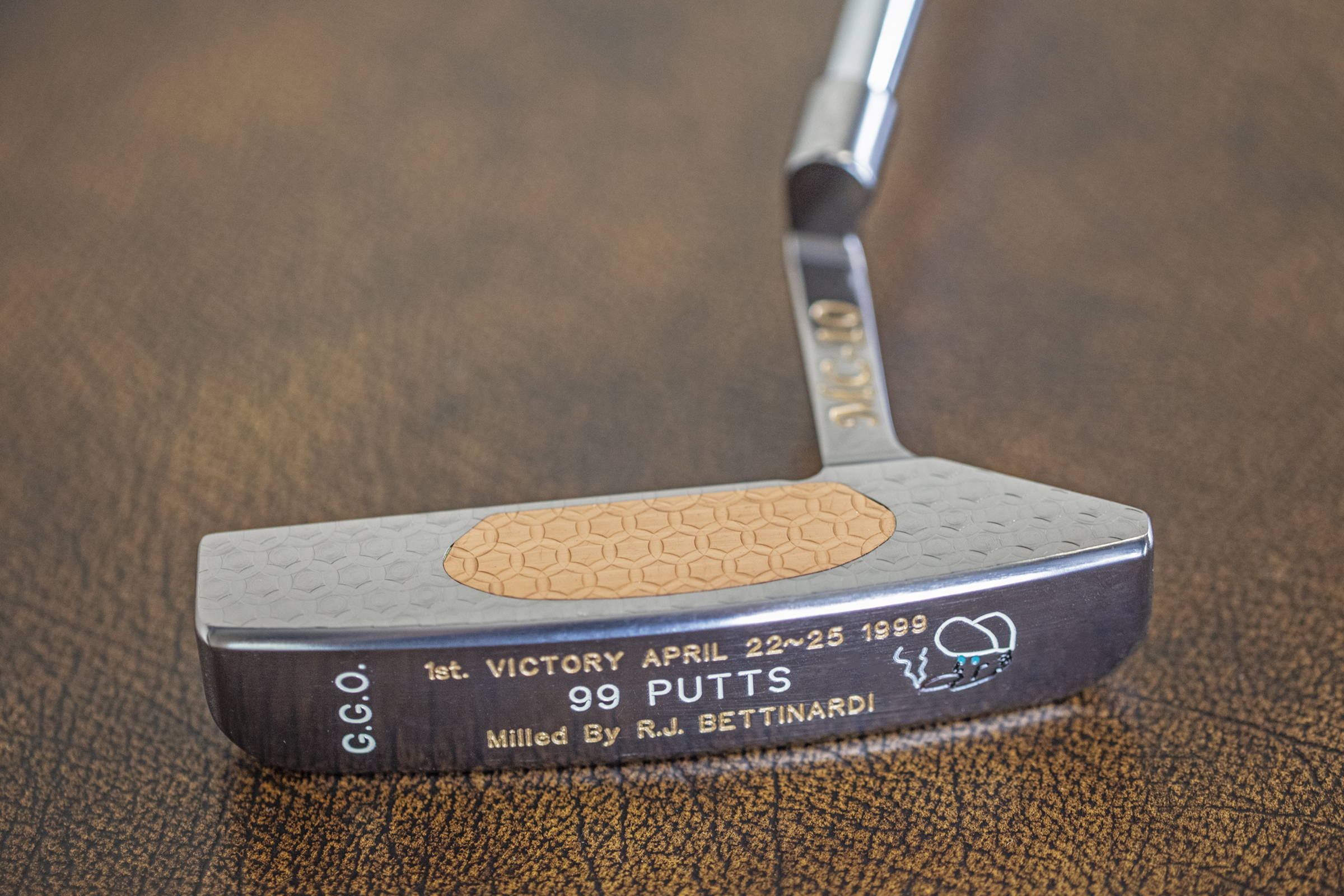 1999
The independent Bettinardi Golf Brand commenced with six unique introductory models, including the BB1, BB1MS, BB2, BB8, BB10, and BB12. Bettinardi hit the PGA Tour circuit to spread the word with the first stop coming at the Greater Greensboro Open. It was here that Jesper Parnevik picked up a BB10, going on to set a tournament scoring record that weekend of 265 (-23), highlighted by just 99 putts. (This record still stands to this day)
2000
At the turn of the century, Bettinardi Golf added five new putter models to the line, including the BB41, BB42, part of the highly acclaimed Millennium Series. Made from 303 Stainless Steel, these special putters featured weighted brass plugs in the face and brass ingots located on the flange, heel and toe. These works-of-art were the flagships of this expanded portfolio and some of Bettinardi's finest work in his earlier years. In addition to the Millennium Series, the company introduced the BB11, BB16, and BB19.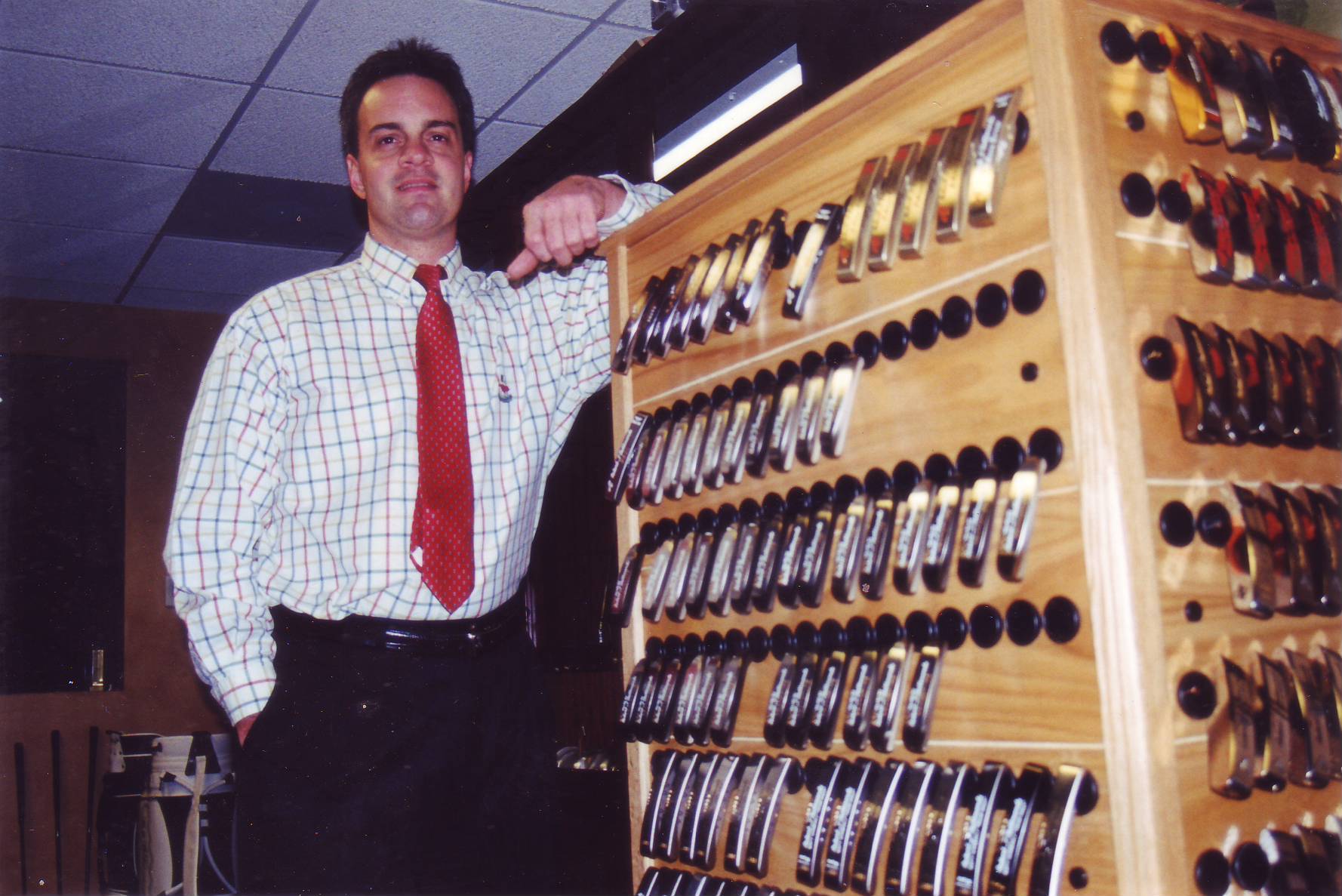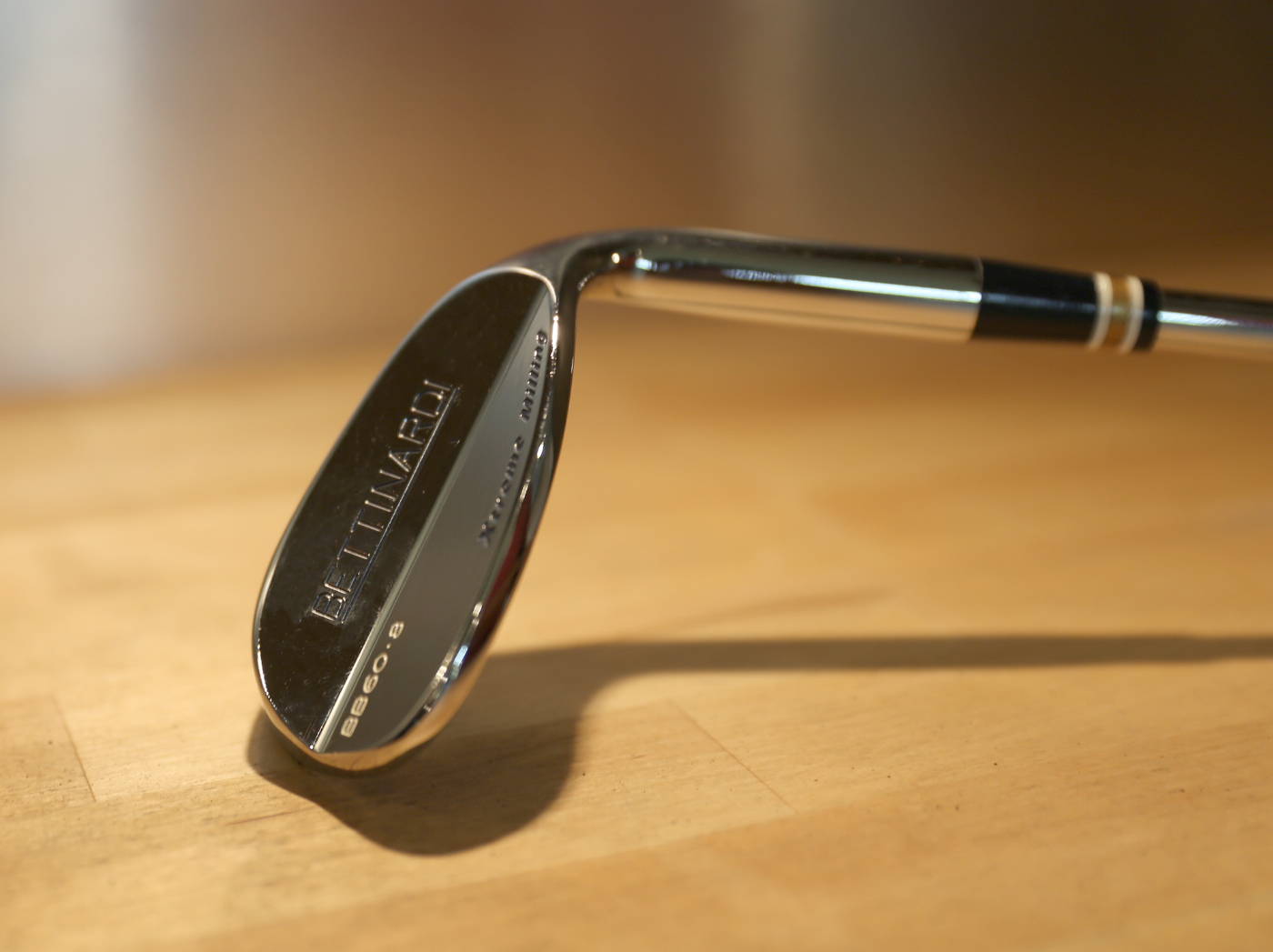 2002
Bettinardi Golf continued to gain traction across the major global tours and by year's end, the company knotched an unprecedented 17 professional victories
Ever pushing the limits of technical innovation, the company utilized its engineering prowess to prove that milling a wedge out of a solid block of stainless steel was possible. Utilizing an advanced 360 degree milling process with metal hand-selected for softer feel, Bettinardi machined the patented Honeycomb grooves to each face.
In addition to wedges, Bettinardi added the center-shafted BB43, part of the Millennium Series, along with the mallet-style BB23 and popular BB24 in a new patented Black Thunder finish.
2003 - 2005
During this time, Bettinardi Golf, aligned with the famed Ben Hogan Golf Company and produced a series of Ben Hogan by Bettinardi putters. Additionally, a Bettinardi model known as the Baby Ben secured the company's first major victory in 2003 at nearby Olympia Fields Country Club. The very next year, a 41-year-old from Fiji rattled off four Tour victories in a row including the PGA Championship at Whistling Straits in Kohler, Wisconsin. This win marked Bettinardi's second major title and first time the company's product was used by the number one ranked player in the world.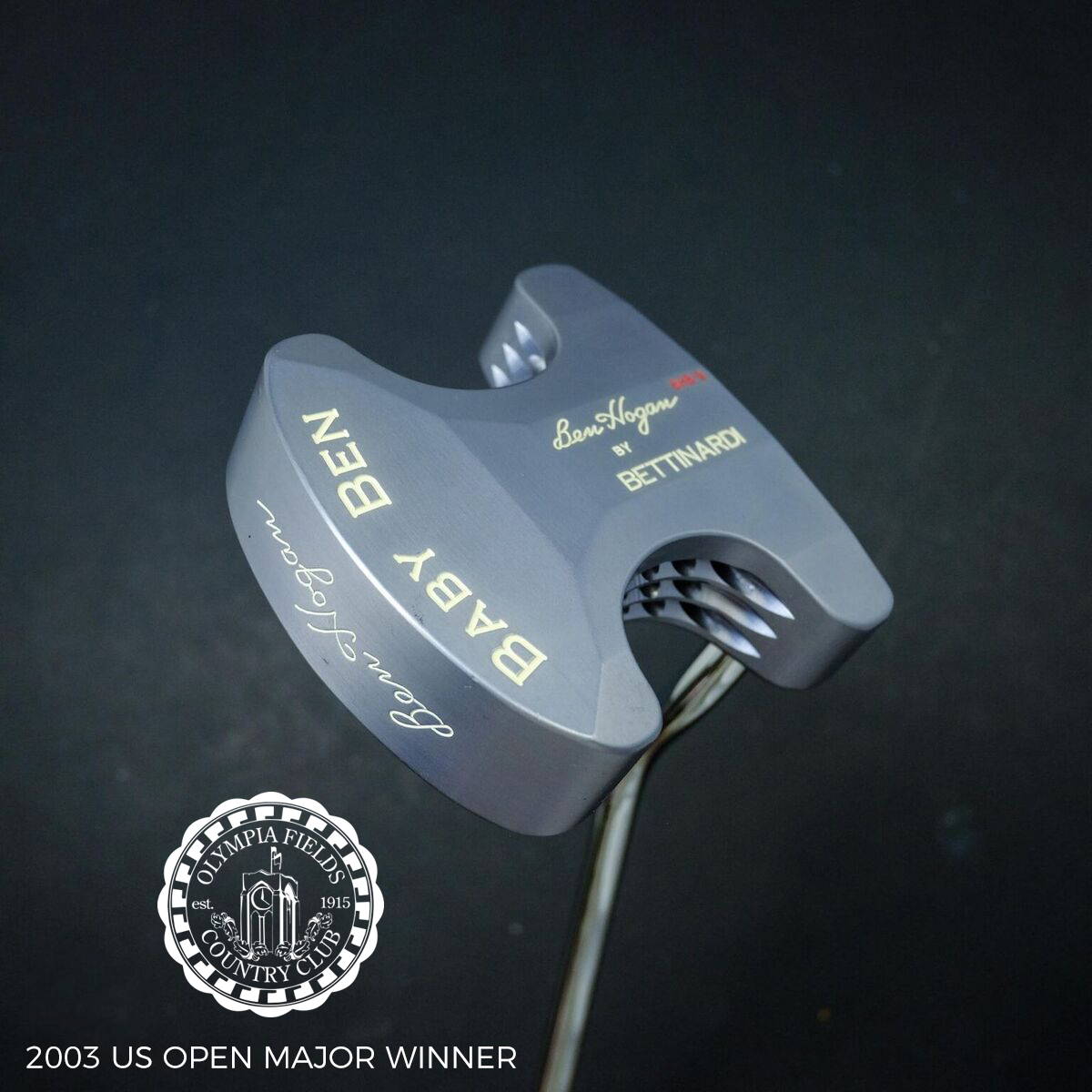 2006 - 2008
Bettinardi Golf, ever obsessed with quality, craftsmanship and precision, partnered with Mizuno for a great four-year partnership. Over the course of this enterprise, Bettinardi produced the C-Series and Black Carbon Series line of putters. Simultaneously, Bettinardi perfected and patented the F.I.T. (Feel-Impact Technology) Face milling technique, a process that removed approximately 55% of the material from the face and resulted in a softer feel at impact.
2009 - 2012
After a successful alliance with the Mizuno Golf Company, Robert decided to branch off on his own, re-creating Bettinardi Golf as an independent golf brand. It was in 2010 he re-created the BB Series which featured 5 classic head styles in a black chrome finish. The following year, the Studio Stock and Signature Series of putters were created, adding new families and depth to the product line. In 2012, the Queen B lineup was born to provide golfers with heavier head styles in unique decorative finishes.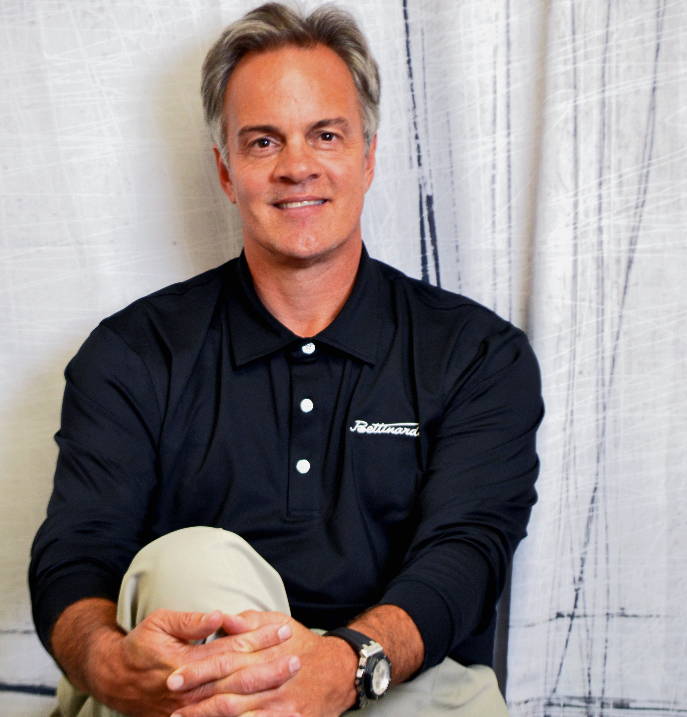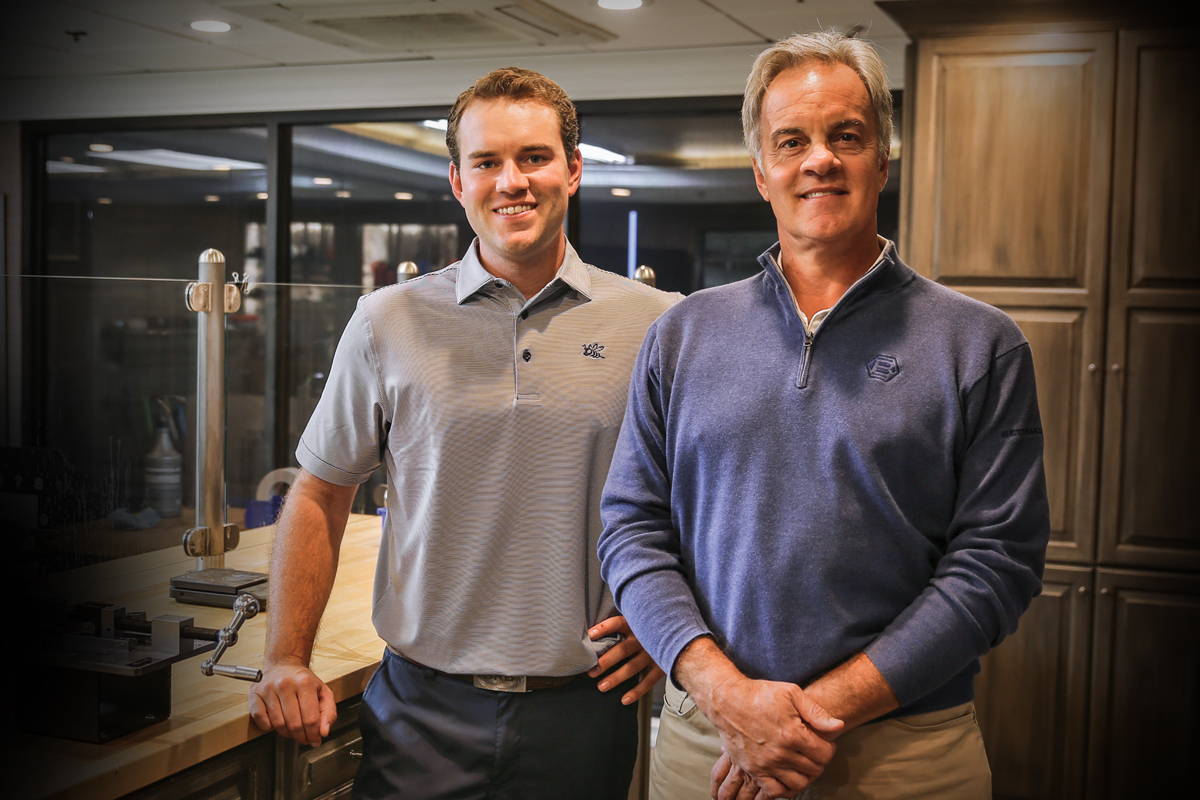 2013 - Present
In 2013, Robert's son, Sam, joined the company, adding a new dynamic to Robert's brand, making Bettinardi Golf one of the few successful family run businesses in golf. Under this time period, Bettinardi expanded their product offerings into wedges, designed and created the arm-lock putter technology in conjunction with Matt Kuchar, and won 19 professional events. Bettinardi products are now available today in more than 40 countries around the world, and features a strong Tour Staff including Matt Kuchar, Jim Herman, Jason Kokrak, Hall of Famer Fred Couples, and many rising LPGA TOUR, and Korn Ferry Tour players.